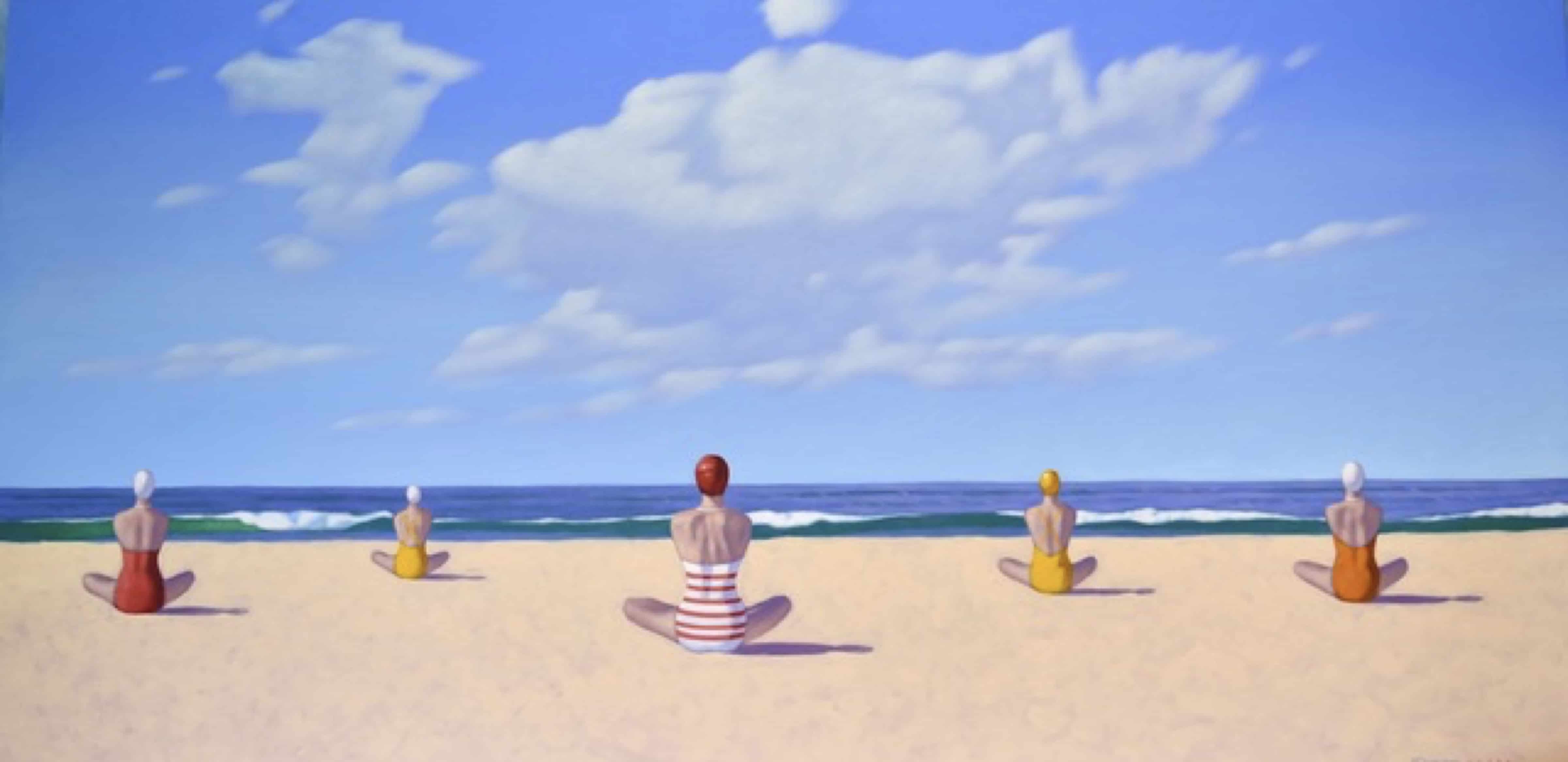 CREATE LIVING ART FOR MENTAL HEALTH
NORTH COTTESLOE BEACH
7am March 4th 2021
(have fun, meet great people and help out an amazing charity – Meeting for Minds!)
When: 7am to 8am on Thursday March 4th, 2021 
Where: Check in at street level between Barchetta and the Blue Duck Restaurant
What: We will be recreating this stunning original art piece by Andrew Baines to raise awareness and interest in Meeting for Minds – a charity that helps bring people with lived experience of mental health challenges to the table of researchers and policy makers. 
How: After checking in at 7am, participants will be directed by marshals to sit 2m apart, along the water's edge, looking out to sea. Yoga teachers will lead a simple breathing practice.
The living art installation will then be held for 20 minutes to allow it to be witnessed by as many onlookers as possible. It will also be photographed and shared via social media to help spread our message of consideration and contemplation past the edges of the beach, to a mass audience. 
Other: Since there is limited space we request that if possible you leave your belongings in your locked vehicle. We are able to guard small valuables for the time of the event, and there are public change rooms
For this event at Eventbrite
Bid on this amazing art piece