Immune Therapy Project – Professor Ian Hickie & Dr Elizabeth Scott
This ground-breaking study is based on links between the body's immune system and serious mental illness. Leading Australian psychiatrist Professor Ian Hickie of the Brain and Mind Centre at the University of Sydney is the lead researcher into this Project.
The study, which resulted from the connections created between Meeting for Minds and Professor Ian Hickie and the 2014 M4M Forum in Australia, is helping young people with severe psychotic and mood disorders who do not respond to conventional medical treatment. Importantly, it is being driven by a collaboration between clinicians, researchers, young people suffering from the symptoms of a mental illness and their parents. The first stage of the project is being funded by M4M.
GP Down South Youth Mental Health Project – Heath Black
Meeting for Minds has partnered with GP Down South in Mandurah, Western Australia in a Pilot 3 Tier Youth Mental Health Program. The Program is targeted at Year 11 students in 8 secondary schools in the Peel Region.
The aim of the Program featured former Fremantle Dockers' footballer Heath Black as the main Presenter focusing on reducing suicide in youth in the Peel Region and improving the mental health and wellbeing of youth in the region.
Meeting for Minds made a major funding contribution to the Process Evaluation of the Pilot Program to test its broader on going applicability.
Australian Events: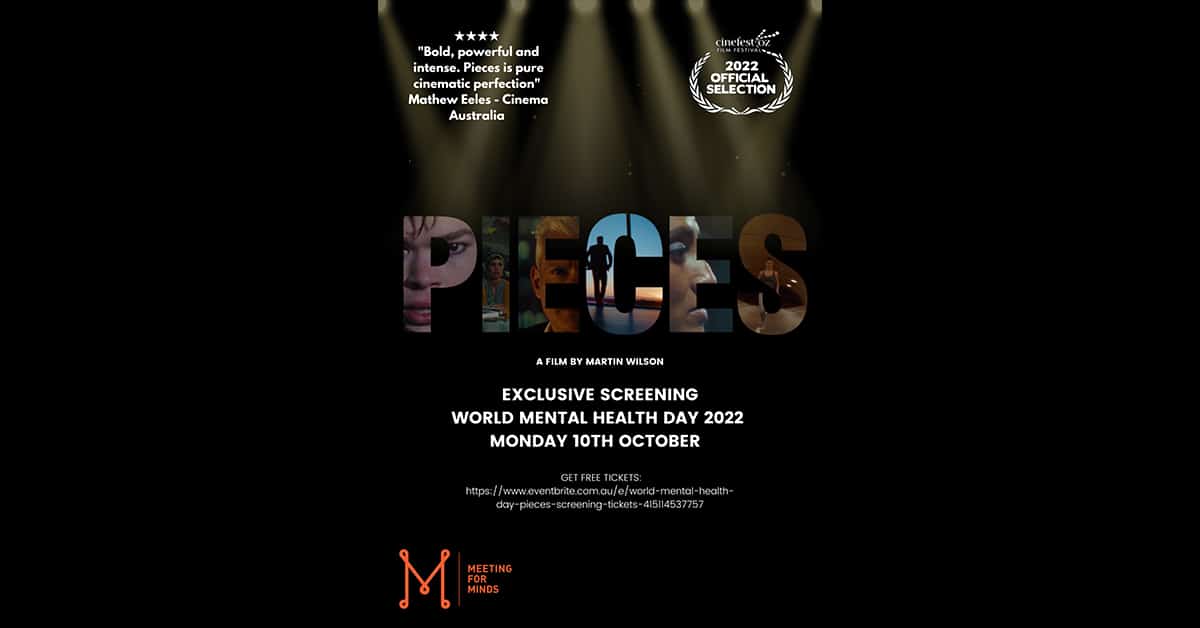 Meeting For Minds would love for you to join us to watch the feature film PIECES, followed by a Q&A session with Martin Wilson, director of the film